How Metal Lords on Netflix serves as a reintroduction of metal to the TikTok generation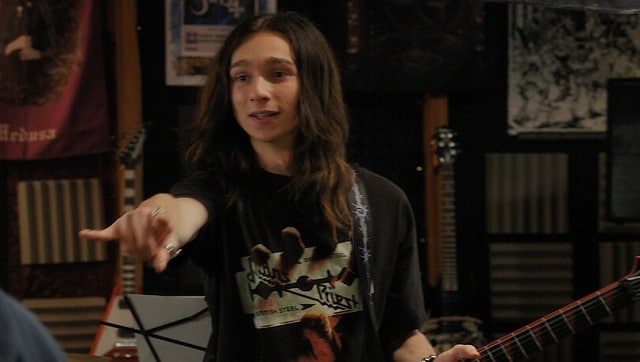 Even at the peak of its success, metal as a genre has been the preserve of the outlier. Like punk rock, the very idea of writing for metal meant composing and growling in defiance of authority, of social typecasting, and of the awkwardness of not being cast in the same mould with a kind of confidence that is more projected than inherent.
The deterioration of MTV content in the 2000s signalled the sidelining of the growlers as hip-hop, R&B, squeaky clean pop, and rap remained at the forefront of pop cultural influences. The post millennial, Gen Z-meets-Gen Alpha youth of today could do with better exposure to what makes the angst of metal relevant to every generation. After all, the superficiality of auto-tune can never universally replace the aggression that drives the heavy distortion of metal.
. The 60-90s generation oscillated between pop and commercial straight-up rock music, with heavy metal bursting sporadically into the mainstream consciousness before retreating to its peripheral position. And metalheads preferred it that way. Scorning popular acceptance, the raison d'etre of metal and its various sub-genres has been to firmly not be the kind of music one's mother would enjoy.
In reality, it has frequently been the sonic and real-life identity of many a peripheral character with excellent grades — the highly intelligent geek who worships George Lucas, the obsessed gamer with social anxiety, the woefully shy individual with a mighty exaggerated chatty online persona. It is for the kid who is not picked for the school football team or the one who could not be bothered about being the teacher's pet.
Morello, whose career has seen him make heavy metal records with rap, alternative, and even EDM hues, was reportedly delighted to write a heavy dose of heavy metal theme song like